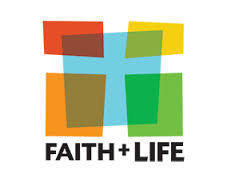 Over 75 parishioners from the St. Paul and St. John parishes joined on June 13th to discuss how adult faith enrichment can be offered within the Collaborative in ways which are greater than our parishes can accomplish individually. The energy and commitment at that session was palpable and contributed to a rich and rewarding discussion concerning our collective vision of adult faith enrichment within the St. John-St. Paul Collaborative! By drawing on the ideas and talents of parishioners from both parishes, we stand stronger as we seek to formulate programs which will nurture and inspire us all as Catholics.
Led by Carol Yamartino, a professional executive meeting facilitator, the ideas flowed freely – greater focus on scripture, the possibility of retreats and speaker programs, increased support for families as the first instructors of faith for their children, inter-Collaborative music ministry, and the list goes on!
But the process did not end on June 13th!  The ideas expressed that evening are being reviewed by me, in consultation with the members of the Collaborative Pastoral Council, as we begin to consider how to move forward and build upon the ideas expressed. New ways to organize ourselves across the Collaborative to assist in that effort are also being considered. Importantly, we will be holding another session in the fall to continue this important discussion about expanding our parishes' ministries through collaborative efforts. Stay tuned!
Fr. Jim