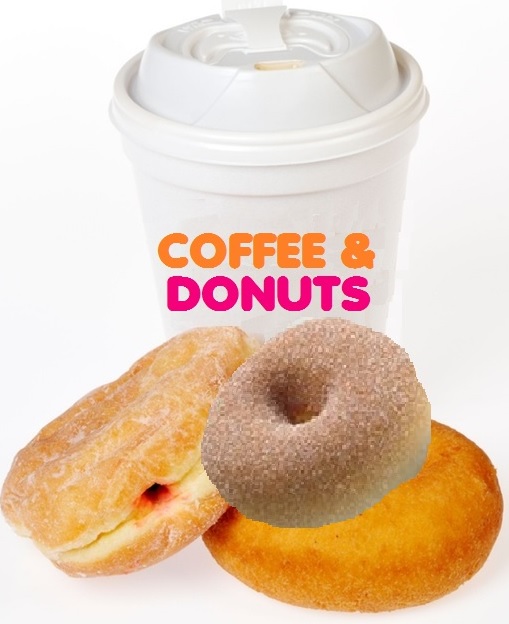 Donuts & Coffee is ready to go for the New Year! All we need are some volunteers to host. Please sign-up on the board in the Social Hall or email Chrissy Cassa if you would like to volunteer. If you haven't volunteered before – it's easy and the kids love to help! Everything is delivered to the
Social Hall – all you have to do is set-up and clean-up.  Thank you to all the families who have helped since September:
Devine Family, Grover Family, Hill Family, Pierce Family, Riley Family, Rubio Family, Song Family, and Songer Family.