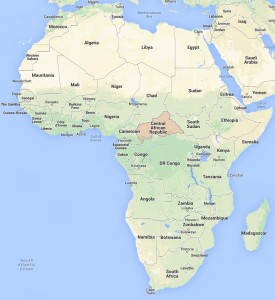 For many years in preparing for Lent, our parish has made the decision to reach out to one particular suffering amid so many in the world. This year, we are reaching out to the Central African Republic, a country where insecurity is a constant factor and poverty widespread. The current crisis has worsened over the past year and the fighting has taken on unfortunate religious dimensions, dividing Christians and Muslims who have lived together peacefully in the past. Hundreds of thousands of people have been displaced from their homes and are living in crowded and unsanitary conditions in makeshift camps, exposed to the elements.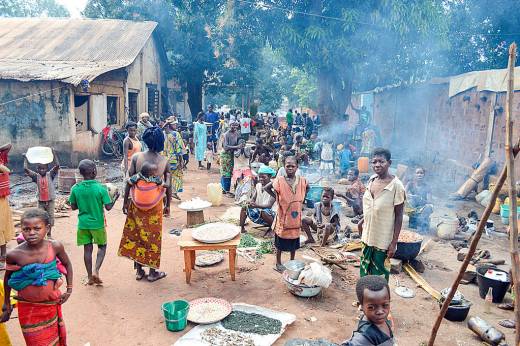 The Diocese of Bossangoa and its people have been at the epicenter of this crisis, with more than 35,000 people taking shelter inside the 40-acre diocesan compound to escape the deadly violence occurring just outside the walls.
We will be offering our support to Bishop Nestor-Désiré Nongo Aziagbia of Bossangoa, and to the people of his diocese, through Prayer (Petitions of the Faithful and in CCD classes) and a Lenten Gift Collection on April 5-6.  Our gift will help Bishop Nestor respond to both immediate (food, shelter and medical supplies) and long term needs (rebuilding the church and helping the people rebuild their homes and farms) in this very fluid situation.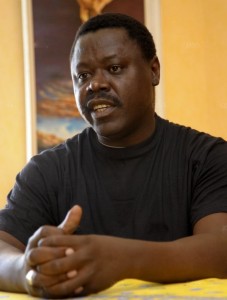 St. John's has a personal connection to Bishop Nestor, a priest of the Society of Missionaries of Africa (SMA),  who was in residence at St. John's in the summer of 2006 while attending Boston College for a Master's Degree.  Fr. Tom Powers has remained in contact with Nestor as he returned to his country first as a pastor,  and now as the Bishop of Bossangoa.
Throughout Lent, the story of Bishop Nestor and the Central African Republic will be shared with you in our weekly Parish Bulletins and here on the Telling the Story page.  Please visit Fr. Nestor: Personal Reflections from Parishioners to learn more about St. John's personal connection to Fr. Nestor, and learn more about the crisis here: The Crisis in CAR: News and Resources.
Our Lenten Gift strengthens each of us individually, and strengthens our parish as a community of faith,
as we give witness to Christ's call:
"Love one another as I have loved you". (John 13:34)
Lent's clarion call to love extravagantly is what Lent is about.