The following opportunities for service are available through St. John's Homeless and Feed the Hungry programs. For more information, please email the contact person listed below or call the Parish Office at 781-235-0045.
food pantry collection for Saint Katharine Drexel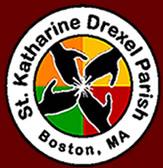 This ministry reaches out to provide a food pantry collection for Saint Katharine Drexel, our sister parish in Roxbury/Dorchester, thus touching hundreds of lives, building hope, and easing hardship.  The Food Pantry Collection takes place on the second Sunday of each month. Parishioners bring donations of non-perishable food items to our Glen Road entrance, and volunteers deliver the food collected to Saint Katharine Drexel.
For More Information: Please contact Angela Spinale at 781-431-0008
Refugee Ministry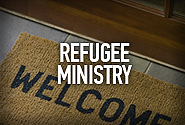 Refugees are individuals and families unable to return to their country of origin due to well-founded fear of persecution for reasons of race, religion, member of a particular social group, nationality or political beliefs.  Refugees come to the United States legally.  Catholic Charities resettles about 30% of the refugee population who come to the United States annually.  Each year Catholic Charities (Boston) welcomes approximately 200 refugees and helps them resettle in the greater Boston area. Refugees arrive at Logan airport with few personal belongings and they do not have the basic items needed to start a new life here.  This ministry reaches out to assist new refugees with starting their lives over in the Boston area. Volunteer opportunities include:
Shopping for basic necessities (including kitchen items, hygiene items, household cleaners and bedroom items.)
Driving donated/collected items to the Catholic Charities office in South Boston.
Soliciting local merchants for needed items.
To learn more about this issue, please visit the U.S. Conference of Catholic Bishops website for Migration and Refugee Services.
For More Information: Please contact the Service Commission with any questions and to get involved with this ministry.
So Others May Eat (S.O.M.E.)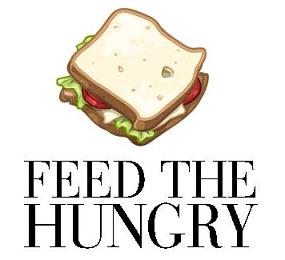 Since 1995, our parish has served the homeless by providing sandwiches for the Bristol Lodge in Waltham. The sandwiches are distributed to the clients of Bristol's various programs for the needy and provide a nourishing midday meal for the residents of shelters which are closed during the daytime hours. The program has expanded in recent years to include the other churches in our Parish cluster. St. John's provides hundreds of sandwiches on the 4th and 5th (when there is one) Sundays of each month.
Frequently Asked Questions:
When are the sandwiches collected?  On the 4th and 5th (when there is one) Sundays of each month. Sandwiches may be left at the church up until 

2:30pm

 in the afternoon.
What type of sandwiches are needed?  Simple sandwiches like ham and cheese (no condiments). They should be wrapped.
Where do I drop off the sandwiches?  In the refrigerator in the basement of the church.
For More Information: Please email Liz Phillips.