The following opportunities for service are available through St. John's Visitation and Outreach programs. For more information, please email the contact person listed below or call the Parish Office at 781-235-0045.
Homebound Ministry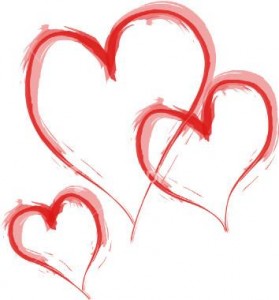 When we minister to those in need, we are reminded that we are all part of the Christian community, and therefore, not alone.  This ministry reaches out to our parishioners who are homebound, and provides opportunities for volunteers to visit and for Eucharistic Ministers to bring the Eucharist.
For More Information: Please contact Deirdre Heilbron.
 Nursing Home Visitation

This ministry reaches out to nursing home residents in three area facilities: Newton Health Care, The Falls at Cordingly Dam, and Elizabeth Seton Residence.
For More Information: Please contact Fred Klingmeyer.
Pregnancy Help Boston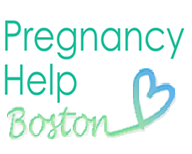 Pregnancy Help Boston is a pregnancy resource center whose mission is to provide compassionate, practical, life-affirming alternatives for women facing crisis pregnancies.  Supported through the Archdiocese of Boston, Pregnancy Help offers assistance to any woman experiencing crisis in her pregnancy regardless of religion, economic background or country of origin, and has been serving women in the greater Boston area since 1973.   Volunteers share their talents and energy supporting Pregnancy Help in a variety of ways.  Volunteers may help clients directly while others may lend a hand behind the scenes.  Here are some opportunities:
To sort, inventory, distribute toddler and maternity wear; can be done at any time during weekdays.
To speak about the work of Pregnancy Help Boston both at parishes and other venues, usually scheduled during evenings and weekends.
To pick-up/deliver baby shower items from parishes to Natick office.
To provide Saturday coverage in the Natick office from 9am to 2pm so a counselor is not alone during office hours.
St. John's also supports the clients at Pregnancy Help by collecting gently-used maternity clothes throughout the year.  Clothing may be brought to the Parish Office during business hours – please contact us to make a arrangements.
For More Information:  Please contact parishioner Anita Martin.
Annual Baby Shower FOR PREGNANCY HELP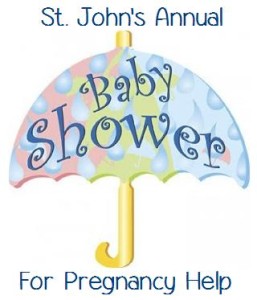 In order to assist the clients at Pregnancy Help, St. John's organizes an annual Baby Shower each spring.   During the Shower weekend we set up a Pack & Play in the lower lobby of the church so people can drop off their donations on the way into church.  Specific donation requests will be announced each year, but generally include NEW infant/toddler clothing and related items such as blankets, bottles, diapers and toys appropriate for newborns.
For More Information:  Please contact Chrissy Cassa.
Prison Ministry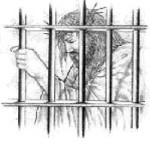 Our Prison Ministry program reaches out to the women at MCI Framingham, the state's only prison for women.  Our ministry currently leads small-group faith sharing discussions at MCI Framingham, and periodically St. John's parishioners are invited to attend Mass  at the prison chapel.
Many of the women are incarcerated for short periods as a result of mental illness or addictive behavior.  They are mothers, sisters and community members who have made some bad decisions, and they very much appreciate any indication of support or validation from "the outside".  Could this be a way to put your faith into action and support Catholic social justice teachings?  
What does it profit, my brethren, if someone says he has faith but does not have works? Can faith save him? If a brother or sister is naked and destitute of daily food, and one of you says to them, "Depart in peace, be warmed and filled," but you do not give them the things which are needed for the body, what does it profit?  Thus also faith by itself, if it does not have works, is dead.   (James 2:14-17)
For More Information on the Faith Sharing Discussion Group: Please contact Jim Miller.
For More Information on Mass at MCI Framingham: Please contact Julie Songer.