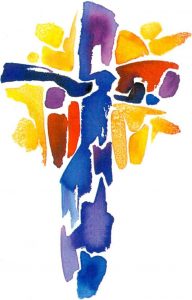 We invite you to join us this Tuesday evening for Pilgrims on a Journey:  The RCIA Story.
We are a Pilgrim Church and the RCIA is a process that is not only for those interested in becoming Roman Catholic, but is about a journey of all believers to our eternal home. Please join us for an evening of reflection, song, prayer and friendship, guided by Svea Fraser, to discover how each one of us is on a pilgrimage to God.
We will gather in Powers Hall at 6:30pm, and the program will begin at 6:45 in the chapel.  Please bring a favorite Spring recipe to share. All women of the collaborative are welcome!