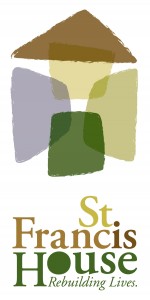 For many years, in preparing for Lent, St. John Parish has chosen to reach out as a community to one particular place of suffering. This year our choice brings us to the streets of Boston, to a place in the heart of this downtown city – St. Francis House, offering shelter and rehabilitation for the poor and homeless, rebuilding lives for 30 years. We, as a parish community, are going to step into this extraordinary ministry to become a special part of it through our support.
Throughout Lent, our Service Commission will tell you more about this House of Grace, and about our opportunity now to reach out and become a blessing through our parish-wide Special Collection on March 21-22.  Please look for weekly installments in the bulletin and here on the website (see below.)
Small yet strong in the love of God, like St. Francis of Assisi,
all of us, as Christians, are called to watch over and protect the fragile world in which we live, and all its peoples.  Pope Francis
——————————————————————————————————————-
This week's entry appears first; scroll down for older entries.