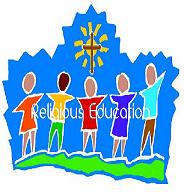 This weekend the altar is covered with a unique quilt that was created by the Religious Education Grade 2 students in celebration of their First Reconciliation. Each child created a personal square of artwork, and the pieces were woven together to produce this truly meaningful expression of their sacramental experience.
This Week: Sunday, January 12
Grades 1 – 6 Class 10:00 – 10:45am
Grades 9, 10 High School Retreat 1:00 – 6:00pm, Church Social Hall
Next Week: No classes. Enjoy the long weekend!
Upcoming Event: Kerry Cronin, Professor of Philosophy at Boston College, will be speaking to Grade 7 & 8 students on January 26 from 6:00 – 7:30 PM in lieu of their regular religious ed. classes. The discussion will focus on topics, issues, and challenges that our young people may be facing. Parents are welcome to attend this session.