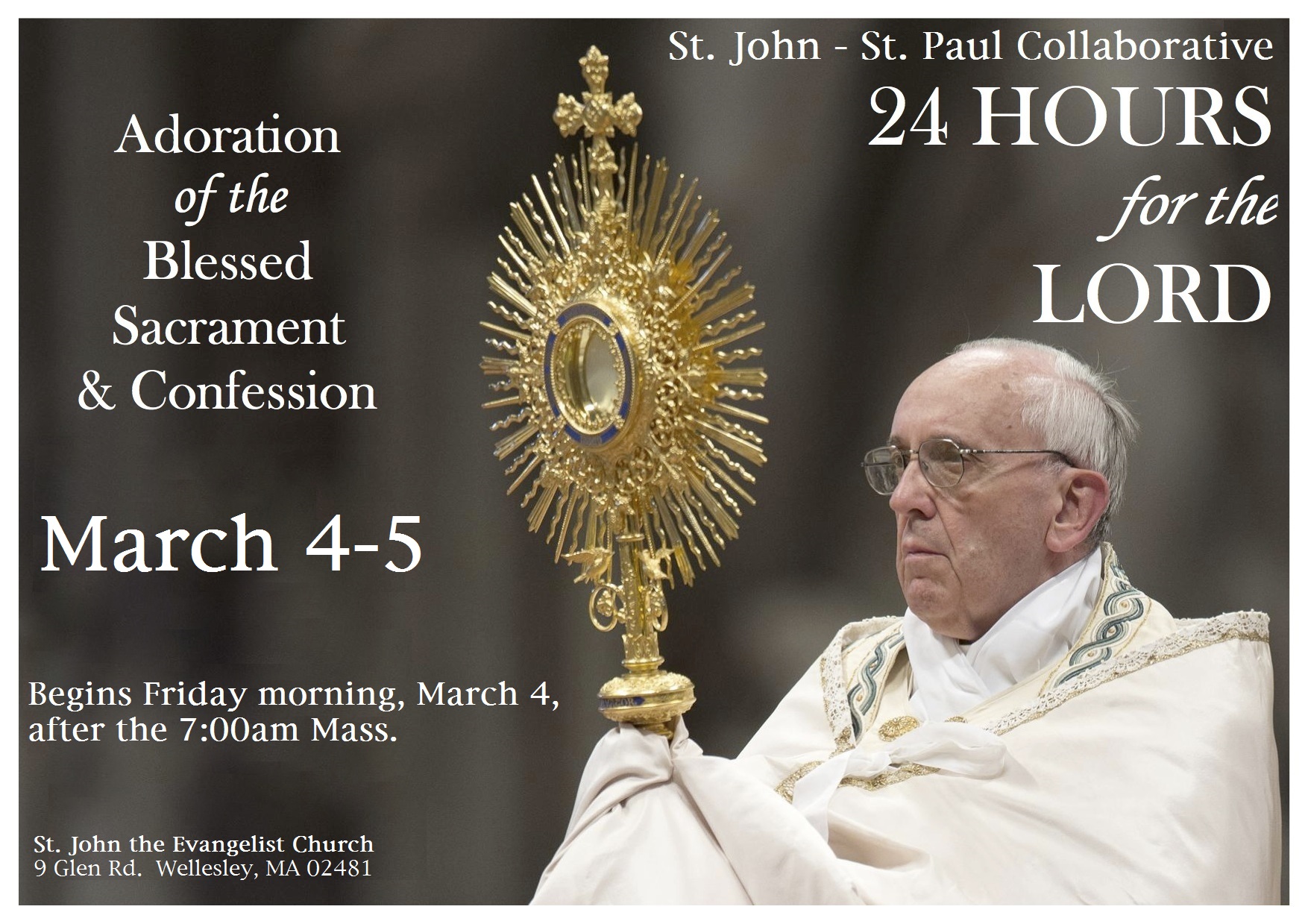 24 Hours for the Lord is a worldwide initiative called for by Pope Francis to invite all people to receive the mercy of God through Eucharistic Adoration and the Sacrament of Reconciliation. It is happening all across the world on March 4 – 5, kicked off by Pope Francis in St. Peter's Square.
Adoration will be held at St. John Church in the Chapel beginning Friday, March 4 after the 7:00am Mass and concluding at 10:00am on Saturday, March 5. Please come at any time, and stay for any length of time! Bring a friend! All are invited to this experience of God's love and mercy!
If you are able to commit to a period of time (in increments of one hour) to be present for Adoration, you can sign up online or by contacting the Parish Office (781-235-0045 or stjohnwellesley@stjohnwellesley.org). This will help to ensure that at least two people are present for Adoration at all times. Thank you!