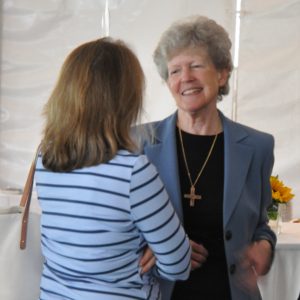 Sincere thanks to all who participated in last weekend's celebration to rejoice and honor Sr. Evelyn. As a parish community, we were able to express our immense appreciation for the extraordinary gift of her devout pastoral ministry.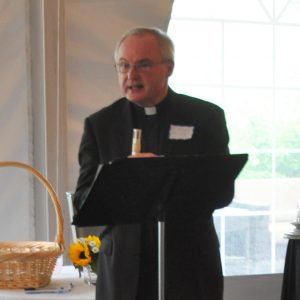 Rev. Arthur MacKay was a genuine champion of the celebration endeavor. His thoughtfulness, support and enthusiasm guided a meaningful affirmation of Sr. Evelyn's twenty-two years of dedicated service.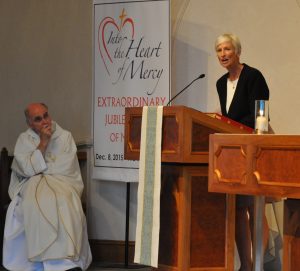 The guest speakers at each Mass contributed their beautiful, prayerful reflections on Sr. Evelyn's impact and influence. With profound expression, Mary Gotgart, Lee Phillips, Jim Stokes and Svea Fraser provided personal insight into the blessings of Sr. Evelyn's mission at St. John the Evangelist.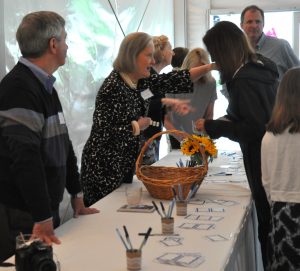 The co-hosts for the afternoon reception joyfully welcomed guests and warmly bolstered hospitality. They were Kathi Aldridge, Carolyn Anderson, Norm, Caroline & Allie Boucher, Ellen & Katie Burstein, Suzanne & Patrick Dowdall, Marcia Gorgone, Ed & Mary Gotgart, Deidre Heilbron, Pat & Mark Murphy and Debra Surner.
Gift presenters – to the delight of Sr. Evelyn – were Lauren Michel, Mia Songer and Joanie, Norah, Maggie and May Sullivan. They formed a terrific parade! The creative support, consultation and expertise provided by Sarah Connolly, Dottie Cullinan and Joe Tully were invaluable.
We truly thank each of these people, and many more, for their vital commitment, effort and energy. Thank you! Thank you! Thank you!
– The Sister Evelyn Celebration Committee