Lent begins on Wednesday, March 1, and the St. John-St. Paul Collaborative has a rich, full schedule of liturgies, lectures, and programs planned. Here are two programs to consider as you plan your own Lenten journey!
WHY CATHOLIC?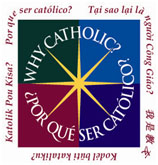 Join a six week faith sharing group for Lent. Why Catholic? offers a concrete approach to help us deepen our Catholic faith and connect its teachings to our everyday lives. Our book, Believe: Profession of Faith, explores the basic tenets of our faith and offers insight into the Apostles' Creed.  Morning and evening sessions available, beginning the first week of March.
For more information or to sign-up, email Kay Kociuba or call the office at 781-235-1060.
BEST LENT EVER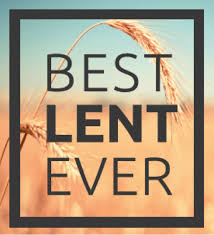 Don't give up chocolate this Lent! Join us for a 40-day spiritual journey to grow closer to Jesus with daily motivational prayer and scripture. Best Lent Ever is a FREE, video-based email program from Dynamic Catholic featuring acclaimed speaker and bestselling author Matthew Kelly. From Ash Wednesday to Easter Sunday, Matthew will help you identify what stands between you and happiness… and what to do about it.
Are you ready for your best Lent ever?  SIGN UP HERE