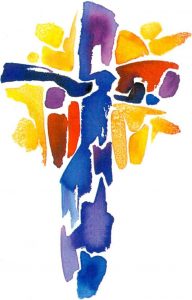 "My flesh and my heart may fail, but God is the strength of my heart and my portion forever." ~ Psalms 73:26
All women of the collaborative are invited to Evening for Women on Tuesday, February 6 at 6:30pm in Powers Hall at St. John the Evangelist.  Please join us for chapel reflection and a discussion of Palliative Care. Palliative Care is often misunderstood, and sometime thought to be exclusively for people receiving Hospice Care at the end of their lives. Rather, it is a comprehensive approach to care for those with serious illness from the moment of diagnosis, with a goal of improving the quality of life for both patient and family.  It is consistent with Catholic teaching, continuing the holistic healing ministry of Jesus Christ. The presenter will be Diane McCarthy, Parish Education Coordinator for the Archdiocese's Initiative for Palliative Care and Advance Care Planning.
Kindly bring a favorite Winter dish to share.  After Linda Colozzi leads us in prayer and reflection in the chapel, the program will take place during dinner. Hope to see you then!  Bring a friend!