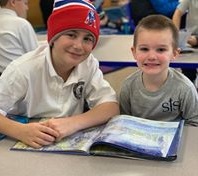 At Saint John School, children receive a top quality education rooted in the beauty and values of our Catholic faith. SJS is a small school with big opportunities, offering the best educational value in Metrowest Boston.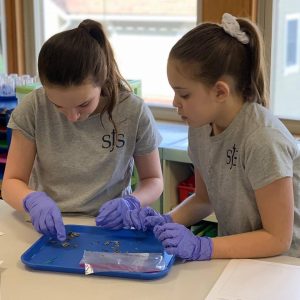 Our students, age 2.9 years through Grade 6, learn by doing through our hands-on, experiential curriculum; they learn by serving through our engaging service and social-emotional learning programs; and they learn together through collaborative projects and special events. SJS is blessed with talented and dedicated faculty and staff who are committed to the education of the whole child, and an amazing parent community that partners closely with us in their children's education.

Please come for a visit and see for yourself – we are eager to show you more about what makes us special.
If you know of other families whose children could benefit from our small school with big opportunities, please spread the word!
To learn more about Saint John School, please visit www.saintjohnschool.net or call 781-235-0300.