Category Archives:
Important Announcements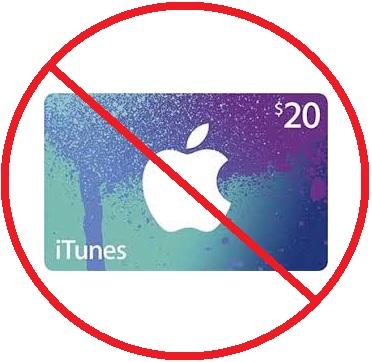 Please be aware that several parishioners and members of our staff have recently received urgent emails from "Rev Jim Laughlin" requesting immediate help obtaining iTunes gift cards. This is a common email scam with a variety of forms. In this version, it starts with an email that appears to be from "Rev Jim Laughlin" with a request: "I need a favour from you, email me as soon as you get this message."  If the recipient replies, "Fr. Jim" responds that he needs help getting an iTunes gift card for a cancer patient, and instructs the recipient to purchase an iTunes gift card and email a photo of the PIN to him as quickly as possible. First and foremost, please know that Fr. Jim has never and will never ask anyone for urgent help buying iTunes gift cards – these requests are never legitimate!   If you receive such an e-mail, DO NOT REPLY – forward the email to admin@sjspwellesley.org (so we can follow up with the RCAB IT Office) and then delete it.
Also, please know that our email accounts have not been "hacked". Scammers simply copy staff and other email addresses from the public websites of churches, businesses and even large corporations, and then create new public email accounts that are designed to look very similar to the legitimate email address for the pastor or CEO associated with the organization. They then send emails from this address hoping that the urgency created in the email will cause the recipients to overlook the fake email address. Another similar scam targets individuals, often the elderly, with an email or call that claims that a loved one is in dire financial need due to a legal or medical emergency far away. Another purports to be from a utility company, or the I.R.S., or "Windows Tech Support", alleging overdue bills with a threat to cut off services. In every case, the caller/emailer demands immediate payment via iTunes or other gift cards. REMEMBER – gift cards can ONLY be used to purchase goods and services from the issuing company – any other request for payment via gift cards, especially over the phone or text, is almost certainly a scam.
If you have any questions, please email or call Tricia Amend Bombara, IT and Communications Coordinator (tricia.bombara@sjspwellesley.org 781-235-0045 or 781-235-1060.)