Category Archives:
Special Mass Schedule
Image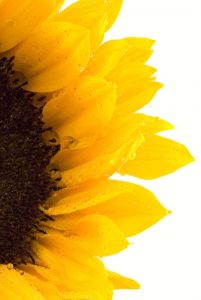 In order to provide a richer and better Sunday Mass experience for the St. John-St. Paul community, and after careful consideration of last summer's Mass attendance, we have decided to implement a Summer Sunday Mass Schedule for our Collaborative, beginning Sunday, July 1. With this new schedule, we anticipate a fuller church at all of our Sunday Masses this summer, which will significantly enhance our worship.
Parishioners are encouraged to attend the Masses within the collaborative that are most convenient; envelopes and checks placed in the collection basket will be sent to their home parishes. (Now would be a great time to consider online giving, if you haven't already. Online giving makes donating to your home parish simple and easy, regardless of where you are or the time of year, and this in turn provides the parish with more consistent and stable contributions. Please visit your home parish's website or call the office for more information.)
ST. JOHN MASS SCHEDULE FOR JUNE:
Daily Mass (Mon-Sat): 7:00am
Saturday Vigil Mass: 5:00pm (Confessions 3:00-3:45pm or by appointment)
Sunday Masses:  7:30am, 9:00am, and 11:00am
The Sunday 5:00pm Mass will return in the Fall with it's new schedule.
COLLABORATIVE SUMMER MASS SCHEDULE
Sunday, July 1 through Sunday, September 2:
St. John the Evangelist Church
Daily Mass (Mon-Sat): 7:00am
Saturday Vigil Mass: 5:00pm (Confessions 3:00-3:45pm or by appointment)
Sunday Masses:  7:30am and 9:00am
St. Paul Church
Daily Mass (Mon-Sat): 9:00am
Saturday Vigil Mass: 4:00pm (Confessions 3:30-4:00pm or by appointment)
Sunday Masses:  7:30am and 11:00am