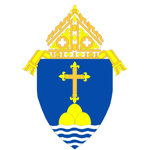 This year's influenza virus is the most widespread outbreak since public health authorities began keeping track more than a dozen years ago. To help protect the health of all, the Cardinal directs the following for the celebration of the Sacred Liturgy and for flu prevention:
The distribution of the Precious Blood is suspended.
The exchange of the Sign of Peace should be offered without any physical contact.
Please remember that those who are ill or suspect that they may be ill with a contagious illness are not bound by the Sunday Mass obligation.
If you have any questions, please feel free to call the Parish Office.