Again, St. John's is highlighting some of its staff members who make our Parish a vibrant, welcoming community. We hope that this article, Who's Who at St. John enables you to get to know each staff member a little bit more. These next three entries highlight members of St. John's Music Ministries, Margaret Felice, Kelly Meraw and Dianna Doyle.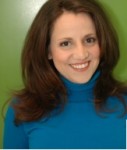 Margaret Felice – Cantor
Margaret Felice has been a cantor at St John's since September 2013, singing the 5:00 p.m. Mass about once a month. She has worked with Chris Holownia on theatrical productions before, and he recruited her to join the fantastic community at St John's. Margaret also does music ministry at Boston College, Boston College High School, and Gate of Heaven/St Brigid parishes near her home in South Boston. She is engaged to Robert Goulston, the New Haven bureau chief for Connecticut's CBS affiliate, and the two will be married at St Ignatius Parish in April 2015. In addition to her musical pursuits, Margaret enjoys studying and teaching theology, and blogging about spirituality at www.margaretfelice.com/blog.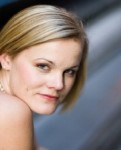 Kelly Meraw – Cantor
Kelly Meraw has been cantoring for over ten years; and joined the St. John's Music Ministry two years ago. She is a cantor at four different Parishes but St. John's is her spiritual home. Kelly studied at McGill University graduating with Bachelor of Music with minor in Religious Studies; and a Master of Voice Performance in 2007. She is currently playing the most incredible role of her life: Mom to Eva (7) and Noah(4) – who can be heard requesting donuts weekly during the 9:00 a.m. Family Mass. This year she can be seen waving her arms in front of the Parish Choir – who always inspire her with their dedication to glorifying God with their voices. When she isn't singing she is running her own business called  "sugar.", which specializes in customized sweets!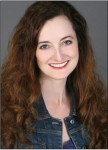 Diana Doyle – Cantor
This is Diana's third year cantoring at St. John's as part of the Family Mass Group. Diana sings and has sung at many Catholic churches in the Boston area, including The Cathedral of the Holy Cross where for many years she was the soprano soloist and cantor. She makes annual appearances on Boston Catholic TV's annual telethon. Diana is also very active in the local community theatre world. Her next theatre role will be singing the beggarwoman in Sweeney Todd. This concert is a fundraiser for Woodland Theatre; music directed by Chris Holownia. Diana graduated from a joint program between Tufts University and New England Conservatory and currently lives in Dedham with her two cats, Gordon and Shirley.