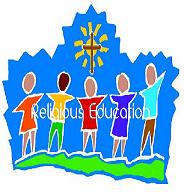 This Week: 
Public School Vacation
(No classes from April 19 through April 26)
A full calendar of all events is available on the Religious Education section of the Parish website.
REGISTRATION 2015-2016 Religious Education registration information for the 2015-2016 school year was recently e-mailed to all families. If you did not receive the email, the form and directions are available for download on the Religious Education page.