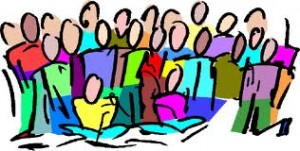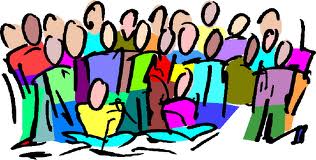 The Parish Choir will resume participating in liturgies this Sunday, September 27, at the 11:00am Mass.  This is St. John's Parish Welcome (back) Weekend. All from high school age and beyond are invited to join us in the Music Office downstairs at 9:30am. Breakfast refreshments will be available.
Our first Week Night Rehearsal will be on Wednesday, September 30 from 7:30-9pm.  First Sunday Choir members may join this rehearsal if they wish, or simply come to First Sunday Choir on Sunday, October 4 at 9:30am. 
Our team of choir directors includes: Larry Carson, Dr. Anita Kupriss, Kelly and Dr. Michael Meraw.  We gladly welcome new members at any time during the year – but particularly now at the beginning of the season. This lively, energizing ministry is a perfect place to share the love of singing together, rekindle old friendships and begin new ones. Watch throughout the year for additional information on the parish website.
Hope to see you there.
The Parish Choir