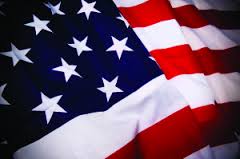 All military veterans and their families are cordially invited to attend a special Veterans Memorial Mass and celebration in their honor at 4:00pm on Saturday, May 18 at St. Paul Church. Veterans are invited (but not required!) to wear their uniforms. Veterans will gather in the St. Paul foyer before Mass and process in with the celebrant to reserved seating at the front of the church. During the Mass we will remember those veterans from Wellesley who gave their lives for our country.
We also invite the families of our deceased veterans – those who gave their lives or their youth in service to their nation – to attend in honor of their loved ones. Families may, if they wish, bring a framed photograph of the person they are honoring to be displayed during the Mass.
There will be an informal reception in the Parish Hall following the Mass, and we warmly invite you to join us. 
This annual event, initiated by the Wellesley Veterans' Council, brings Wellesley veterans together as part of Wellesley Wonderful Weekend.  This year, the Mass and reception are also  being organized by a high school Girl Scout, Cecilia Rose, as part of her Gold Award project honoring our servicemen and women.