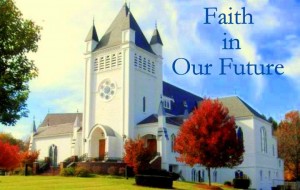 We are pleased to announce that we have raised over $1,140,000 in pledges and one-time gifts toward our minimum goal of $1,250,000! If you have not decided on your gift to the campaign, we invite you to prayerfully consider making your gift at this time. Our hope is that as many parishioners as possible support this effort. Every gift, no matter the amount, truly makes a difference! Thank you to the many families that have already supported the campaign. You generosity is greatly appreciated.
Campaign Pledge Reminders:
This past week pledge reminders were mailed to parishioners who pledged to the capital campaign. Monthly reminders will be mailed at the end of each month. Quarterly reminders will be sent each January, April, July and October. Semi-Annual will be sent January and July. Annual reminders will be mailed each December (allowing for year-end gifts). You may also make payments at your convenience. Please be sure to include your payment coupon along with your check to ensure proper credit to the capital campaign. If there is an error with your statement, please make a note of it and your account will be updated. Thank you!