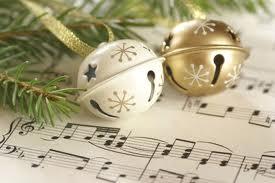 St. John's Music during Christmas 2016 was effulgent with its glowing joy. Those of you who were present at our Christmas liturgies knew immediately that this great Feast of the Nativity is remarkable, glorious. A couple of weeks before Christmas a parishioner put fear in my heart as she was so filled with anticipation of being with her family, as well as her church family, and stressed how she just knew the music would exceed her expectations. I thought quietly to myself – it had better!
What is amazing is how it takes so many dedicated individuals to make that "beyond expectation music" happen – to them an avalanche of gratitude should be shown. It's the children, the teens, the young adults, "young thinking" adults – those who sing, play an instrument, parents who patiently wait for their children attending rehearsals, the children who permit a parent to attend rehearsal, the loving spouse/partner who is temporarily left alone while the other attends rehearsal. Special accolades to Family Mass Music Directors who work diligently as they are outnumbered by the surrounding children, the cantors who do their part at extra Masses.
Christmas 2016 was my twentieth Christmas here at St. John's. With each passing year the excitement, the beauty of the music reaches a new height. In a huge way that reach for the height, the stars – particularly the bright Star over Bethlehem happens because of you – St. John parishioners – you are the church, you are the church choir. Thank you for your love and support. If at anytime you would like to experience and know what it's like being part of one of our music groups at St. John's – know that you will be warmly welcomed. Come, get into the "sing" of things!
Gratefully yours, Laurence Carson