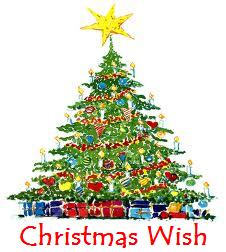 Please consider participating in this year's Christmas Wish Program. Your involvement means a great deal to over 400 children who depend on our community's generosity and kindness to help them receive needed clothing and a special Christmas Wish gift. We invite you to participate by:
* Sponsoring a family or child (fulfilling their desired clothing and gift requests) * Donating to the program * Helping us shop for children who have not been matched with sponsors * Helping with gift preparation
Please visit our Christmas Wish page today for more information and to sign up to help and/or make a donation online. Paper forms and contributions should be returned to the Rectory Office as soon as possible, but please know that it is never to late to get involved! Thank you in advance for your kindness!
We also invite you to complete an applicant form, if you find that your family needs assistance this holiday season. Please call the Rectory with any questions 781-235-0045.
For more information: Please contact us:
Liz Corcoran (efcorcoran@aol.com) or Sarah Connolly at the Rectory (stjohnwellesley@stjohnwellesley.org)