Thank you to all our parishioners who gave so generously to our 2019 Christmas Wish Program. Our parishioners stuffed mailings, entered data, shopped, sponsored, donated and finally checked that every child had their special wish fulfilled. This truly is a magical program, which will make the lives of over 300 children significantly brighter this Christmas. We extend our prayerful gratitude to all who enabled us to carry out this wonderful outreach program again this year.  Blessings to your families this Christmas!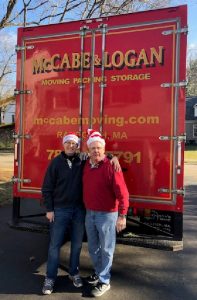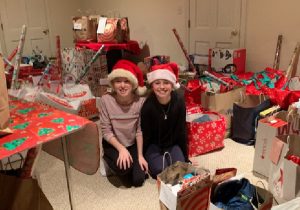 Left: Long-time Christmas Wish drivers, Bill Logan & Steve Dufour.
Right: Organizing elves with all of our donations!