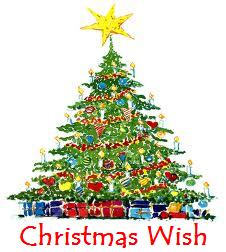 Some children wish upon a star. This year, about 400 children will wish upon the caring generosity of our parish community through the St. John Christmas Wish program, started by Fr. Tom in 1993 when he first came to the Parish. Needed clothing and a special Christmas wish gift will go to youngsters in our own parish and in parishes in Roxbury, Lowell and Brockton.  You can help make wishes come true by:
Sponsoring a child or family fulfilling specifically desired clothing and gift requests
Helping us shop for children who have not been matched with sponsors
Making a financial donation to be used to purchase clothing or gifts
Christmas Wish invitations with Helper and Applicant forms were mailed to all parishioners this week. Paper forms and checks can be returned to the Rectory Office. (Forms should be returned as soon as possible or by Sunday, November 16.)  If you prefer, you can click the link below to visit our online sign-up page:
Donations can also be made online via ParishPay, St. John's online giving program (you do not need to be a regular ParishPay user – anyone can use ParishPay to make a one-time donation to Christmas Wish):
If you find your family needs assistance this holiday season, you are invited to complete a confidential Applicant form and return it to the Rectory Office.
Questions? Please contact Liz Corcoran (efcorcoran@aol.com) or Sarah Connolly at the Rectory (stjohnwellesley@stjohnwellesley.org or 781-235-0045)