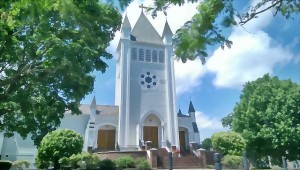 The St. John the Evangelist Parish Annual Financial Report, prepared by our Parish Finance Council, will be arriving at your homes this week. You can view the report now by visiting the Parish Finance Council page on our website. Finance Council members will be at all Masses this weekend, November 14-15, to highlight the key points of the report.
The mailing also includes your 2015 Annual Appeal Collection pledge card. Our online giving program, ParishPay, can also be used for contributions to the Annual Appeal. Please visit the Online Giving page on our website for more information.
Although we are reaching out for your financial support, we ask you to support the good works of the Parish in whatever way you can. We have an abundance of ministries and ways to be involved. Please stay informed by reading the bulletin and checking our website regularly for Parish news and service opportunities. As St. Francis reminds us, it is in giving that we receive.
Thank you for your continued support of St. John the Evangelist Parish!