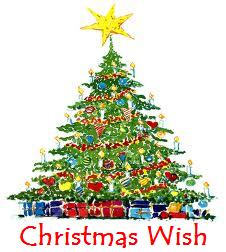 Some children wish upon a star. This year, about 400 children will wish upon the caring generosity of our parish community through the St. John Christmas Wish program, which has been making wishes come true since 1993. Needed clothing and a special Christmas wish gift will go to youngsters in our own parish and in parishes in Roxbury, Lowell and Brockton. You can help make wishes come true by:
Sponsoring a child or family – fulfilling specific clothing and gift requests
Helping us shop – for children who have not been matched with sponsors
Making a financial donation – to be used to purchase clothing or gifts
Sign up online: Christmas Wish
Financial donations can also be made online:  ParishPay 
(You do not have to be a regular user of ParishPay, St. John's online giving program – anyone can make a one-time donation to Christmas Wish using a credit card. Just click the ParishPay link above, then the "Start Giving" button, and select "Christmas Wish".)
Questions?  Please contact Liz Corcoran or Sarah Connolly, or call the Parish Office at 781-235-0045.