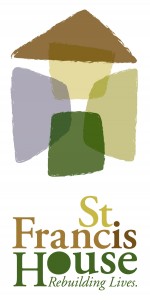 Each spring the St. John Parish community comes together to support  St. Francis House with a Men's Clothing Drive. Each year the drive is a huge success because of your generosity and grace. St. Francis House serves approximately 50 clothing appointments per day (M-F), which is 250 full set of clothing per week, to their guests in need. To help meet this ongoing need, we are collecting men's gently-used everyday clothing.
Right now, the highest needed items include:
Men's pants (especially jeans size 30-40)
T-shirts, shirts, sweaters, sweatshirts, & spring
coats
Footwear (walking shoes and sneakers)
Backpacks/duffel bags/tote bags
Summer hats (baseball caps, beach hats)
NEW underwear and undershirts (in original
packaging)
NEW socks (for their Foot Clinic)
We hope you will take the time for a quick spring cleaning, and remember to drop off the items to the St. John church garage on the weekend of June 10-11 from 9AM to 5PM.
Please Note: They DO NOT accept children's clothing, used socks, or any discolored items. If you can put your items in boxes or secured bags, and label it with the general contents, it would be a great help with sorting. Thank you for your generosity!