In two short weeks, the NPH Pequeño Tour will be coming to St. John and St. Paul Parishes! The group will be from the NPH home in Guatemala and we will be splitting their time between the two parishes. For each Mass over the weekend of October 7/8, there will either be a speaker from the NPH University Program, or the whole group will provide music and dancing!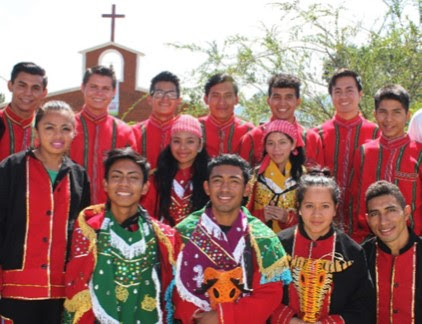 This is a wonderful chance for you and your families to experience the mission of NPH and meet some of the children who have been served through NPH programs. Please look at the following schedule and plan accordingly. This is a holiday weekend and there is no Religious Education, but if you are in town, you and your family will not want to miss this, and we hope you will come and help us to provide a very warm welcome to our visitors. The musicians and dancers will be helping us with our liturgy at the following Masses:
St. John: Saturday, Oct 7 at the 5:00pm Vigil Mass and Sunday Oct 8, at the 5:00pm Mass
St. Paul: Sunday, Oct 8 at the 7:30am, 9:00am and 11:00am Masses
All other Masses will have a University Speaker.
We will also be kicking off an NPH sponsorship campaign next weekend. Our "30 Kids in 30 Days" campaign will strive to find thirty sponsorships at each of our parishes! So make sure you stop by a sponsorship table after Mass, starting next weekend, to see how you can make a real difference in the life of a pequeño! Thank you!
To learn more, here are some helpful links and videos for you to check out:
NPH Family: Celebrating 60 Years