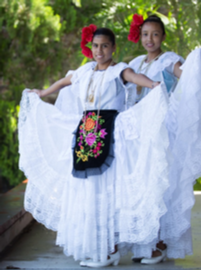 This weekend the NPH Mexico Pequeño Tour will be visiting our collaborative to share their musical choir and stories with our community, to raise awareness and support for their NPH home and family. This year, our focus will be on education and there will be a special Second Collection at all Masses to benefit the University Scholarship Program (please make checks payable to St. John with NPH noted in the memo.) Donations may also be made online.
The children who grow up at NPH come from challenging backgrounds and are living in countries where on average only 20% of eligible students attend university. In Mexico, only 36% of the population has attained at least a secondary education. The NPH University Scholarship Program can help advance young adults to the top percentiles in their countries, preparing them to become leaders and engaged, productive citizens. Their success serves as a beacon of hope and positive example of achievement for NPH students growing up. For the children at NPH, it is crucial that they believe that they are capable of succeeding despite their past. Every gift given to this project is a step towards turning a dream into reality for aspiring nurses, chefs, administrators, accountants, and doctors. Your gift helps children break the cycle of poverty for good.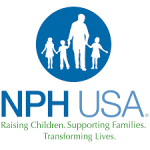 Please visit our NPH USA tables after the Masses next weekend to learn about supporting the University Scholarship Program or text Wellesley to 41444 to donate to the campaign today and help us reach our goal of five scholarships! Thank you so much for your generosity.  For more information, contact Elizabeth Caletka at (617) 206-4942 or ecaletka@nphusa.org.