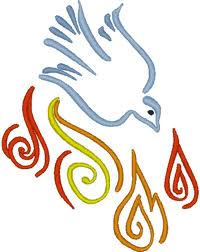 We are excited to announce that this year we will be utilizing a common curriculum – Dynamic Catholic – for both the St. John and St. Paul Grade 9 & 10 Confirmation Preparation Programs. The program will consist of six Sunday evening classes, and will begin in September. There are many changes to the schedule and requirements so it is critical that families register as soon as possible so they will receive all of the pertinent information about our new program and schedule. You may register online HERE.
For your convenience, two meetings (attend one at either location) for St. John and St. Paul parents and students are scheduled for:
Thursday, September 6: 7:30pm – 8:15pm St. Paul's Parish Hall
Wednesday, September 12:  7:30pm – 8:15pm St. John's Powers Hall
Additional details about the meeting and program will be sent to all families registered for the Confirmation Preparation program. Again, it is critical that 9th and 10th grade students are registered as soon as possible. We look forward to sharing more details and information in the coming weeks!