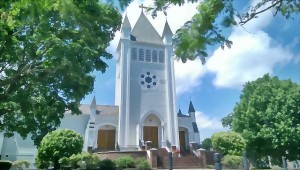 The 2017 St. John Annual Financial Report, prepared by our Parish Finance Council, began arriving at the homes of all registered parishioners this week. The mailing also includes your 2017 Annual Appeal Collection pledge card. (If you do not receive the mailing, please call the Parish Office at 781-235-0045 to let us know so we can check our records. Additional copies of the report will be available at the back of the church.)
The parish needs your financial support in order that our ministries within the parish and many outreach efforts beyond our parish can continue to thrive and to grow. Although we are reaching out for your financial support, we ask you to support the good works of the parish in whatever way you can. We have many ministries and ways to be involved. Please stay informed by reading the bulletin and checking our website regularly for Parish news and service opportunities.
Thank you for your continued support of St. John the Evangelist Parish!