Over the fall of 2017, our Collaborative heard much about Nuestros Pequeños Hermanos, (NPH), as we had visitors from NPH Guatemala. Many families hosted our NPH friends, and even more families signed up to sponsor children. This year, the St. John-St. Paul Collaborative has selected NPH Mexico for our 2018 Lenten gift.
On September 19, a devastating 7.1-magnitude earthquake struck Central Mexico. The earthquake struck very close to NPH's homes and schools in Miacatlán. Thankfully, none of children, volunteers or staff were harmed, but estimates of the damage to their facilities were significant.
Specifically, we will be contributing towards the rebuilding of the boys and girls dormitories. We hope to help NPH Mexico restore its facilities so they can continue their mission of transforming young people's lives.
The Story of Nuestros Pequeños Hermanos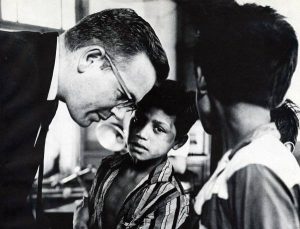 In 1954, more than six decades ago, in Cuernavaca, Mexico a young and hungry boy stole money from a church collection box in order to purchase food. He was arrested and due to receive a harsh sentence for his crime. However, the newly ordained priest of the church, Father William B. Wasson, asked the court to show mercy. He requested custody of the boy so that he could provide for the boy's needs, and the judge accepted. Throughout that year, Father Wasson received 32 more boys, and Nuestros Pequeños Hermanos was born.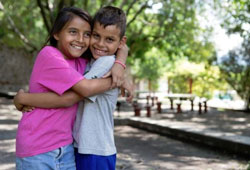 Since then, NPH has been transforming the lives of thousands of orphaned, abandoned and disadvantaged children. One of the unique features of NPH is that when they accept one child into the home, they take all siblings so that the sense of family continues. It is not considered an orphanage; it is more like a large family. NPH provides a safe home and a loving forever family that offers security, vital nutrition, comprehensive healthcare, an education, and vocational training to break the intergenerational cycle of poverty. Currently, there are over 3,200 children in nine NPH homes in Latin American countries.
For more information, please visit our Lenten Gift page.