February 26, 2018 – Mexico: Hipólito is a 9-year-old boy studying 3rd grade. September 19, 2017, will be a day he will never forget.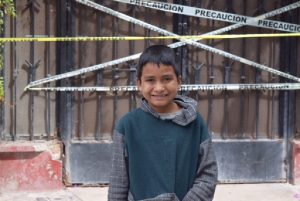 "That afternoon we were all very still, we already knew that something serious had happened. My friends and I only heard that the old chapel was badly damaged, and also the schools and the dining hall.
Our caregivers explained to us what had just happened and tried to make sure everyone was calm, because there were some children who were crying. They were nervous or maybe scared, I guess. 
I remember there was no electricity that night and the whole hacienda (home) was very dark.  Since our dormitories weren't safe to sleep in, we all slept together outside so we would not be afraid, and some of us had candles.
Starting that day, school was suspended for a few weeks. The teachers were at the home to carry out activities with the children to distract them. The psychologists gave support workshops to all the kids so that they could express their feelings, and they gave them reading materials and did relaxation exercises.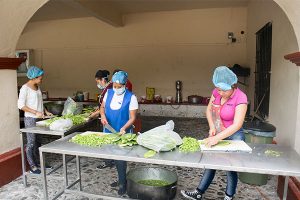 The dining hall and kitchen had to be closed. We created a temporary dining hall and kitchen under large tents in the main courtyard.
After a few weeks, classes resumed under tarps with blackboards hanging on the sides.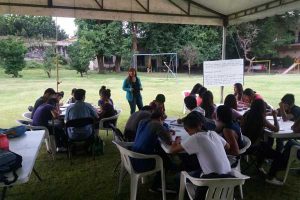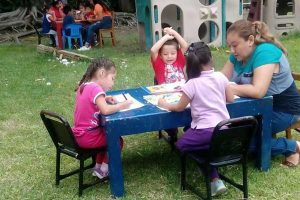 "At the beginning, we liked having classes there, it was something different. But after a while we got bored, it was hot even under the tarps. Besides, since everyone passed by, it was easier to be distracted and to start chatting with friends," says Hipólito of his experience in outdoors classes.
Fortunately, the schools have already been repaired and our children returned to their classrooms on January 31. "I am happy because we can have 'normal' classes now. We spent several months like that, and we thought it would take much longer to go back to our classrooms because they were very damaged."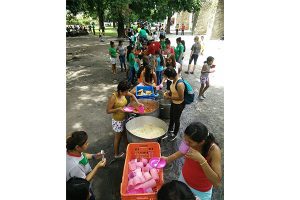 NPH Mexico has taken big steps since the earthquake—thanks to generous donors—to help the children return to their classrooms. There is still a great need to repair the dining hall and kitchen as more than 400 children continue to eat outside.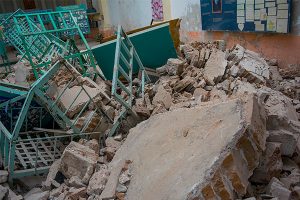 Some of the children's dormitories still need repairs, and many other structural issues to our home still need to be addressed. For the time being, we will continue rebuilding our facilities so that our children enjoy their days with dignity, and above all, in safe spaces.
The Collection for our Lenten gift will be taken up at all Masses next weekend March 17 & 18. As we embrace the three-fold Lenten discipline of prayer, fasting, and almsgiving, we invite you to participate in this outreach to our little brothers and sisters in Miacatlán.
For more information, please visit our Lenten Gift page.