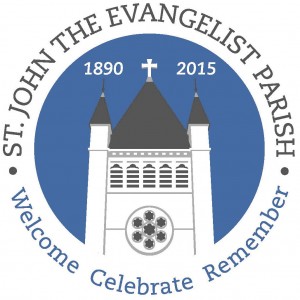 This Saturday, November 7, the 5:00pm Mass will be a Mass of Thanksgiving celebrating the 125th Anniversary of the founding of St. John the Evangelist Parish.
This special Mass, concelebrated by Rev. Kevin Sepe, Very Rev. Brian Kiely, Msgr. Peter Conley, Rev. John Connelly, Rev. J. Bryan Hehir, Msgr. Joseph Lind, Rev. Paul Soper, Rev. Arthur MacKay and Rev. Robert McMillan, SJ, will include music from our Parish Choir, Family Mass Choir and Musicians, and our guests, the Labyrinthe Choir. Please join us at this special Mass as we honor our past, celebrate our present, and welcome the promise of our future.
Following Mass, all are invited to continue the celebration with refreshments in Powers Hall.

To learn more about the history of our church and Parish, please visit:  www.stjohnwellesley.org/anniversaries