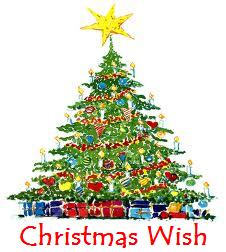 Below is a letter St. John Parish received this week from one of the many people who were helped by the Christmas Wish Program this season.
Hi – My name is Yvette. I am part of a family in which your parish helped with gifts this season. I know these things are given anonymously and it's OK. I understand! But I wanted to thank all of you, on behalf of myself, my family and every family ever helped along the way.
I wanted to say that knowing that someone out in this world has taken their time and love to share what they have with my family is the greatest gift ever! Just knowing that someone cares is enough. It's beautiful! It is what Christmas is all about "The birth of our Lord brought joy, love and peace," and that's what you're doing by helping others.
It warms my heart to know someone else besides me cares and loves my children and wants us to have a nice Christmas. Thank you, thank you from the bottom of my heart, for sharing your blessings with us. May the Lord bless you and yours Have a wonderful Christmas! Know you are loved and appreciated.
– Mom, Yvette