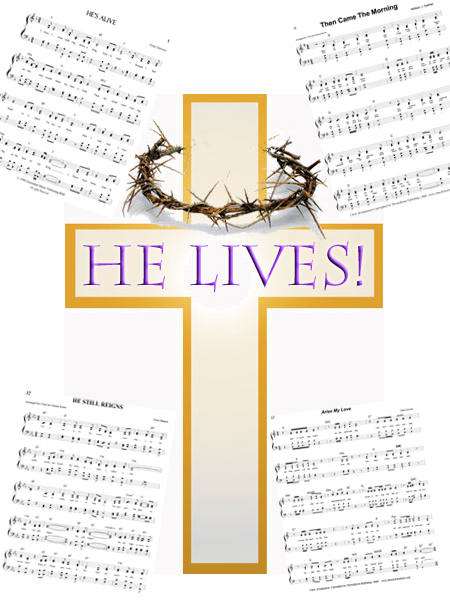 We will prepare music for Palm Sunday and Easter as well as the important events of Holy Thursday, Good Friday, and the Easter Vigil.  Those who have participated in these events in the past can testify to the palette of emotions they've experienced… the excitement of the Hosannas at Palm Sunday, the tears and loneliness of Holy Thursday, the emptiness and grief of Good Friday, the anticipation of discovering the stone rolled away only to find an empty tomb giving is cause for more profound Alleluias!
The music has been chosen to reflect the variety of these emotions – now we ask you to join with us to give breath and sound to the music!  There are no auditions.  All you need to do is have a willing spirit to share your joy for singing with others and allow yourself to plan some extra time to enter into the singing by attending the necessary rehearsals.
Our regular rehearsal time is 9:30am (new time) on Sundays in the Music Office. Extra rehearsals are scheduled for the following Sundays: March 23, March 30, and April 6 at 12noon (following 11:-00am Mass.) Masses during the evenings of Holy Week begin at 7:30pm; Parish Choir gathers at 6:30pm to warm up and get ready for Mass.
For more information please speak with any choir member of Laurence Carson at 781-235-0034 or Laurence.Carson@stjohnwellesley.org