Last week, we identified the rebuilding of the boys' and girls' dormitories at the NPH facility in Miacatlan, Mexico as the project to which we would dedicate this year's Lenten gift from the Saint John-Saint Paul Collaborative. As in all of the homes sponsored by NPH, the children being cared for in Miacatlan have had tough childhoods. Many have lived in dangerous or unsanitary conditions, begged or scavenged for food, suffered abuse, or had no stable family life, and have lacked proper nutrition and health care.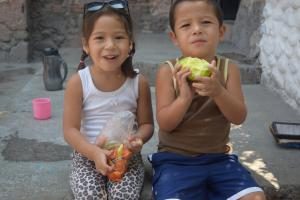 Imagine how thrilled each of these children must have felt when brought to the loving and familial atmosphere of Casa San Salvador in Miacatlan, which is 77 miles southwest of Mexico City. The Casa is an old converted sugar plantation and serves more than 400 children. Always bustling with activity, its facilities are extensive and offer a small town feel. The home features girls' and boys' dormitories, a healthcare clinic, a primary school, a kitchen, a cafeteria, athletic facilities, a library, and a chapel.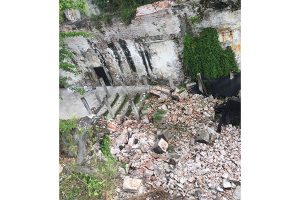 This wonderful environment has been compromised by the 7.1 magnitude earthquake of last September. In the middle school boys' dormitory, there are serious cracks needing repair before it is safe for them to return.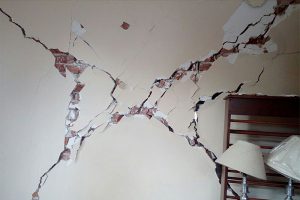 Currently, 160 boys are living in another dormitory in a space only fit for 80. The girls' dormitory needs repair to its sewage system before the rainy season begins. During significantly rainy days, eight inches of rain have been building up outside of their dormitory, resulting in over an inch of water coming into their rooms.
There are so many needy causes that need attention today that we had no shortage of opportunities from which to choose a recipient. However, the Service Commission chose NPH in Miacatlan both to have an immediate impact for good and also to further the relationship begun last year that has resulted in so many families in the Collaborative sponsoring a young boy or girl. As we embrace the three-fold Lenten discipline of prayer, fasting, and almsgiving, we invite you to participate in this outreach to our little brothers and sisters in Miacatlan.
For more information, please visit our Lenten Gift page.